Super Care Set for Damaged Hair
Regular price

512.00TL

Sale price

372.00TL
Super care set prepared to provide the special care needed by damaged hair from Repair / Nourishing Solid Shampoo, Repair / Nourishing Hair Care Cream and Anti-Breakage Hair Care Serum consists of.
The solid shampoo, which provides a gentle cleaning to the hair in every wash, is an important supporter of sustainable life with its clean content and paper packaging that does not produce plastic waste. The no-rinse conditioner shampoo contains Argan Oil and Jojoba Oil as a supporter, while providing an intense care to the hair, making it easier to comb the hair.
It also helps for healthy shiny and strong hair by moisturizing it. Anti-Breakage Hair Serum, which is recommended to be applied daily, moisturizes the ends of the hair, which is the most humid and sensitive part of the hair, and creates a protective layer. It provides support to the hair for a shiny healthy look. When applied to the ends and lengths of the hair, it facilitates the shaping of the hair.

Ingredients

Repair/Nourishing Solid Shampoo
Sodium Cocoyl Isethionate, Butyrospermum Parkii Butter, Theobroma Cacao Seed Butter, Argania Spinosa Kernel Oil, Simmondsia Chinensis Seed Oil, Hydrolyzed Wheat Protein, Glycerin, Stearyl Alcohol, Coco Glucoside, Squalane, Clay, Panthenol, Stearic Acid, Potassium Benzoateba Citric Acid, Perfume

Repair / Nourishing Conditioner
Aqua, Argania Spinosa Kernel Oil, Simmondsia Chinensis Seed Oil, Butyrospermum Parkii Butter, Stearyl Alcohol, Glycerin, Hydrolyzed Wheat Protein, Panthenol, Sodium Acrylates Copolymer, Lecithin, Sodium Benzoate, Potassium Sorbate, Parfum

Anti-Breakage Hair Serum
C13-15 Alkene(Hemi-squalene), Squalane, Punica Granatum Seed Oil, Shea Butter Ethyl Esters, Tocopherol, Parfum

Usage Suggestion

Repair/Nourishing Solid Shampoo
After wetting your solid shampoo, rub it on your wet hair 2-3 times and lather. After massaging your scalp with foam, rinse with plenty of water. It will be enough to apply your concentrated shampoo only once in each shower.

Repair / Nourishing Conditioner
Apply sufficient amount of product to damp or dry hair. Does not require rinsing. It is suitable for daily use.

Anti-Breakage Hair Serum
Apply 1-2 pumps of the product, which you squeeze into your hand, to damp or dry hair ends. Do not rinse. It is suitable for daily use.
Frequently Asked Questions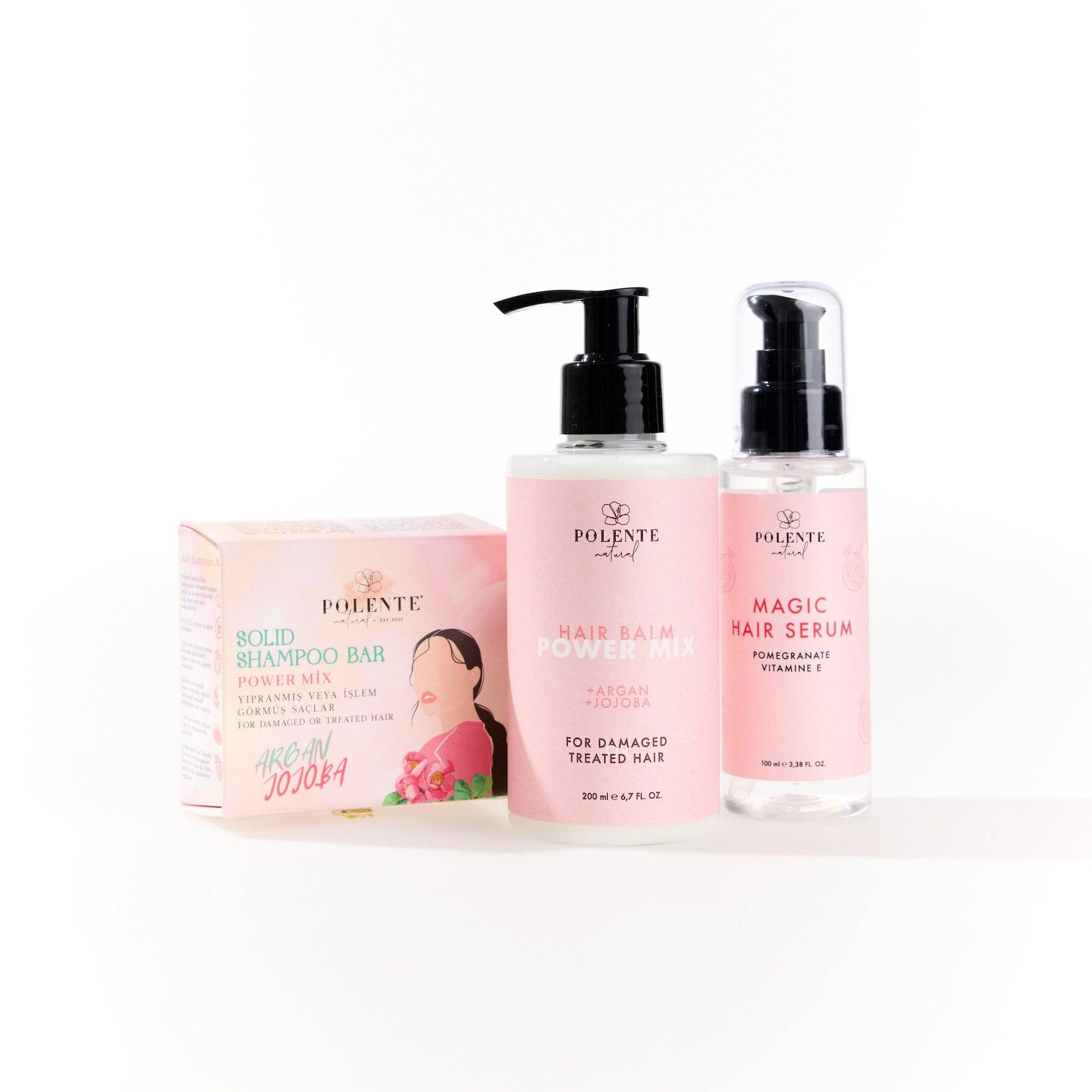 🔍 Examine the Product in Detail
Cok memnunum. Ürünlerin hepsi cok iyi geldi saclarima.
Cok memnun kaldim cok tşk
Boyali ve kuru saclarim var , son donemde covid gecirdim ve kurulugun yaninda cok cok dokulmehe baslamisti. Bunun uzerine bu seriyi kullanmaya basladim hic umidim yoktu boyali bir sac bu tarz dogal urunlerle kazik gibi olur diyordum. Ama cok cok memnunum. Sampuanin plastik tuketimimi azaltmasi zaten basli basina bir mutluluk ustune bu kadar temiz icerikte boyali sacimi cok fazla sertlestirmiyor neredeyse krem kullanmadan bile kullanilabilir ama benim gibi yumusak olmasindan mutlu oluyorsaniz ustune de sac uclarina kremini surdurudugunuzde harika oluyor. Tek negatif diyebilecegim tarafi saclarim cabuk yaglanmaya basladi biraz daha cilizlasiyor ikinci gun hizli yaglandigi icin ama dokulmeyi mucize gibi iki haftalik kullanimdan sonra bir anda kesti , bu kadar temiz bir icerik kullanmak da beni cok mutlu ediyor. Herkese tavsiye ederim 😊
Şampuan çok güzel köpürüyor kremin etkisine de bayıldım sette serum eksik gönderilmişti bende baya geç fark ettim fakat ona rağmen hemen serumu gönderdiler hem ürünleri hemde ilgilerini çok beğendim kesinlikle burdan almaya devam edeceğim
katı şampuan beni başta korkuttu saçlarımı kurutur mu vs diye ama hiç olmadi. hatta buklelerim belirginlesti. sac kremi de çok iyi kokuları da iyi e daha ne olsun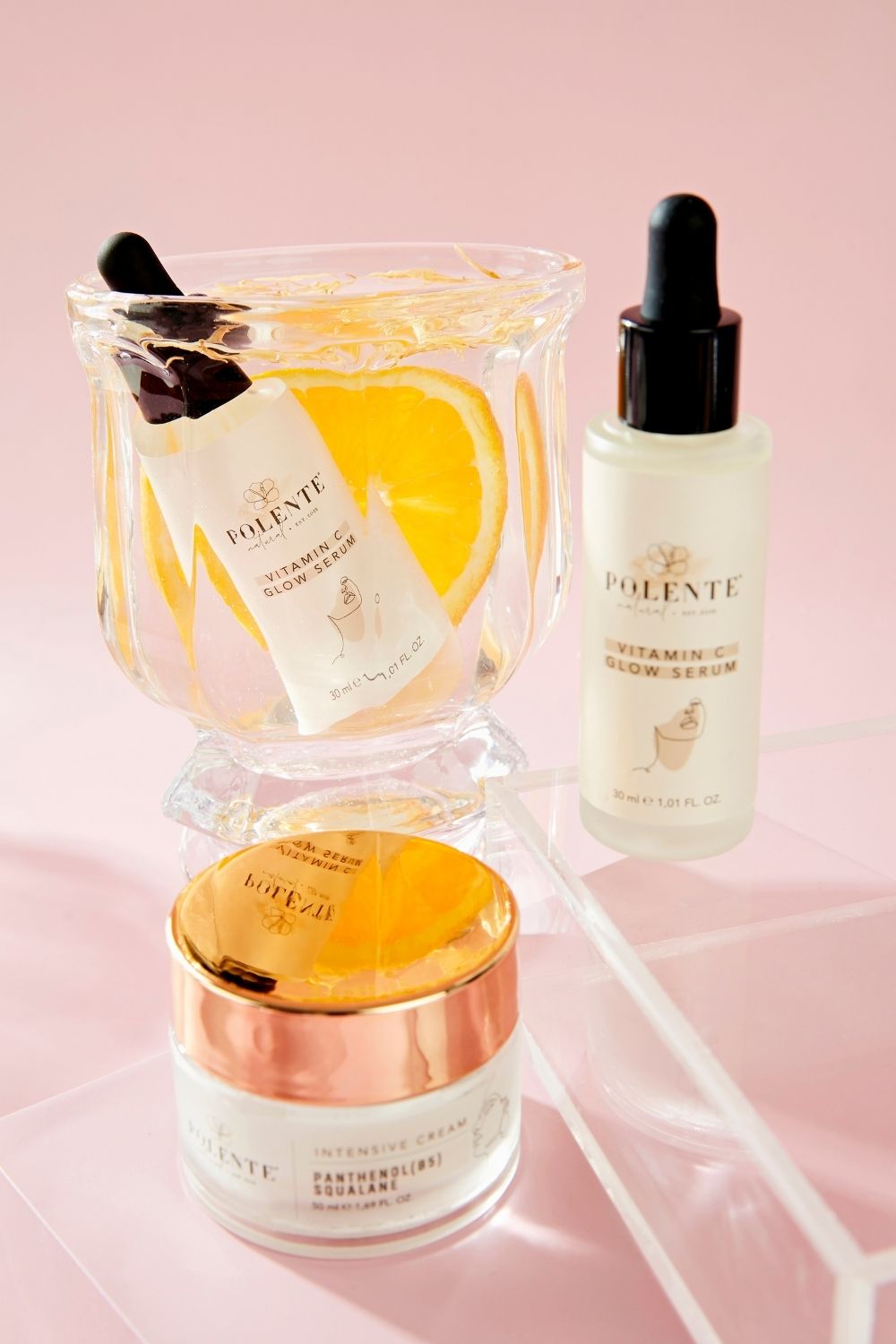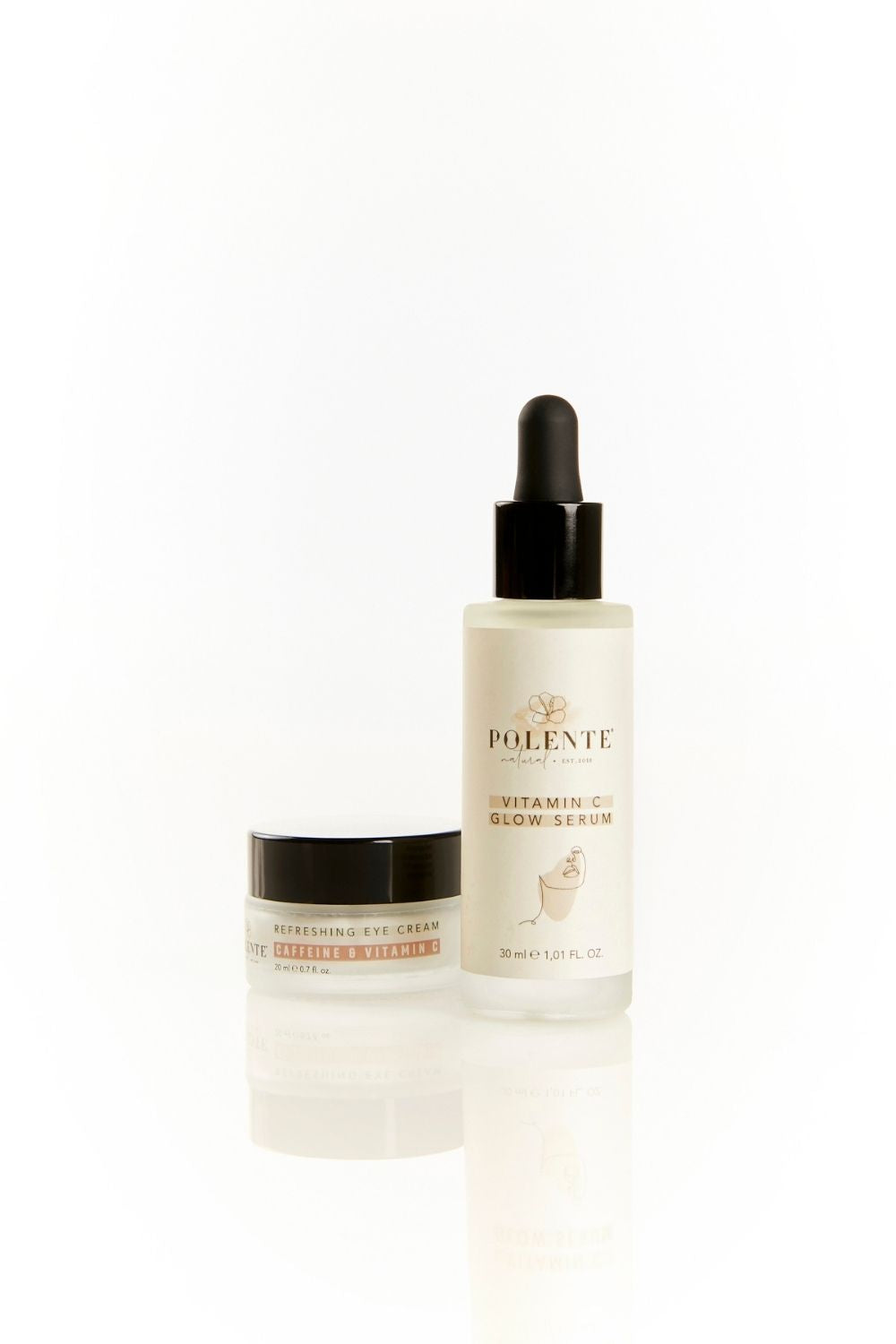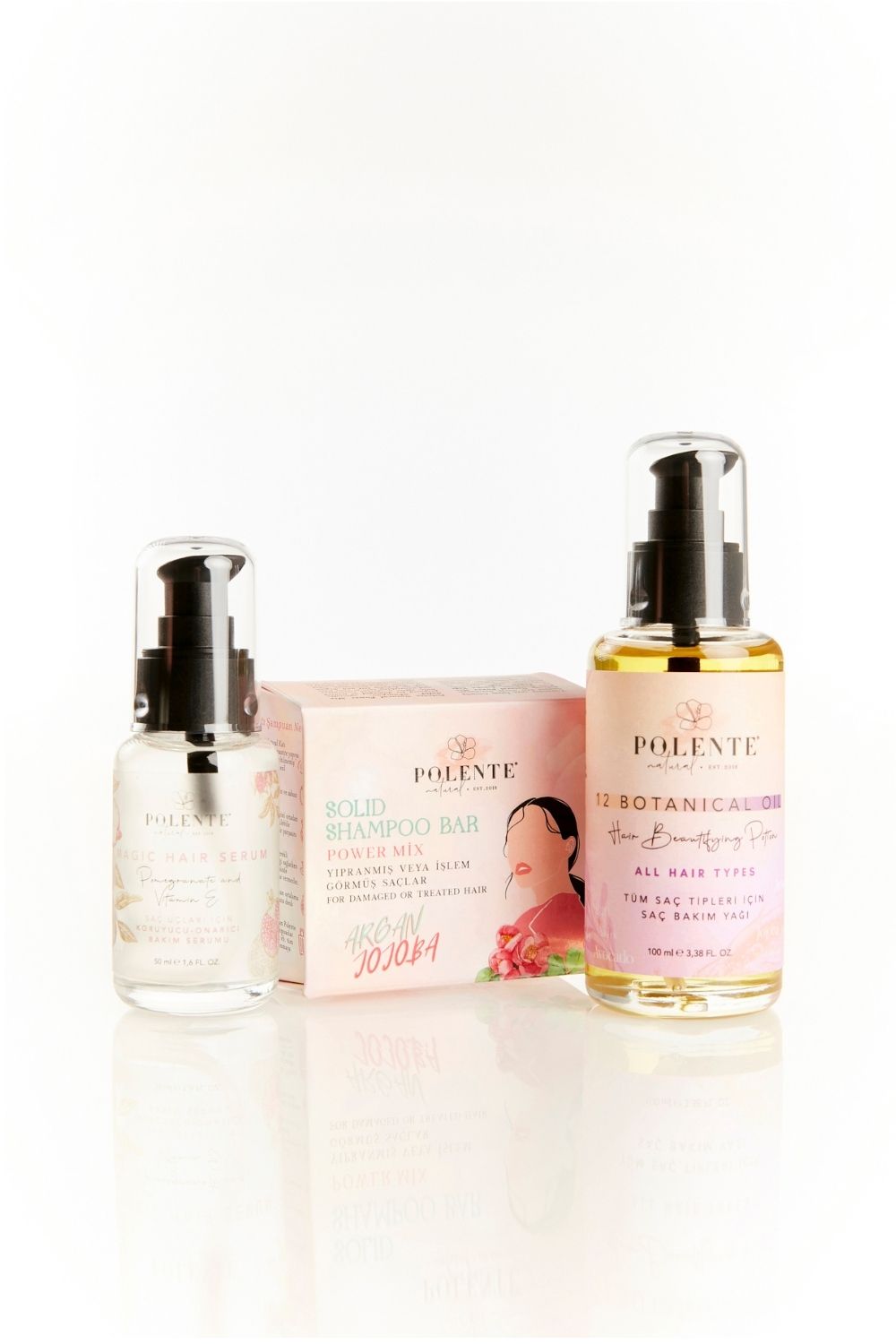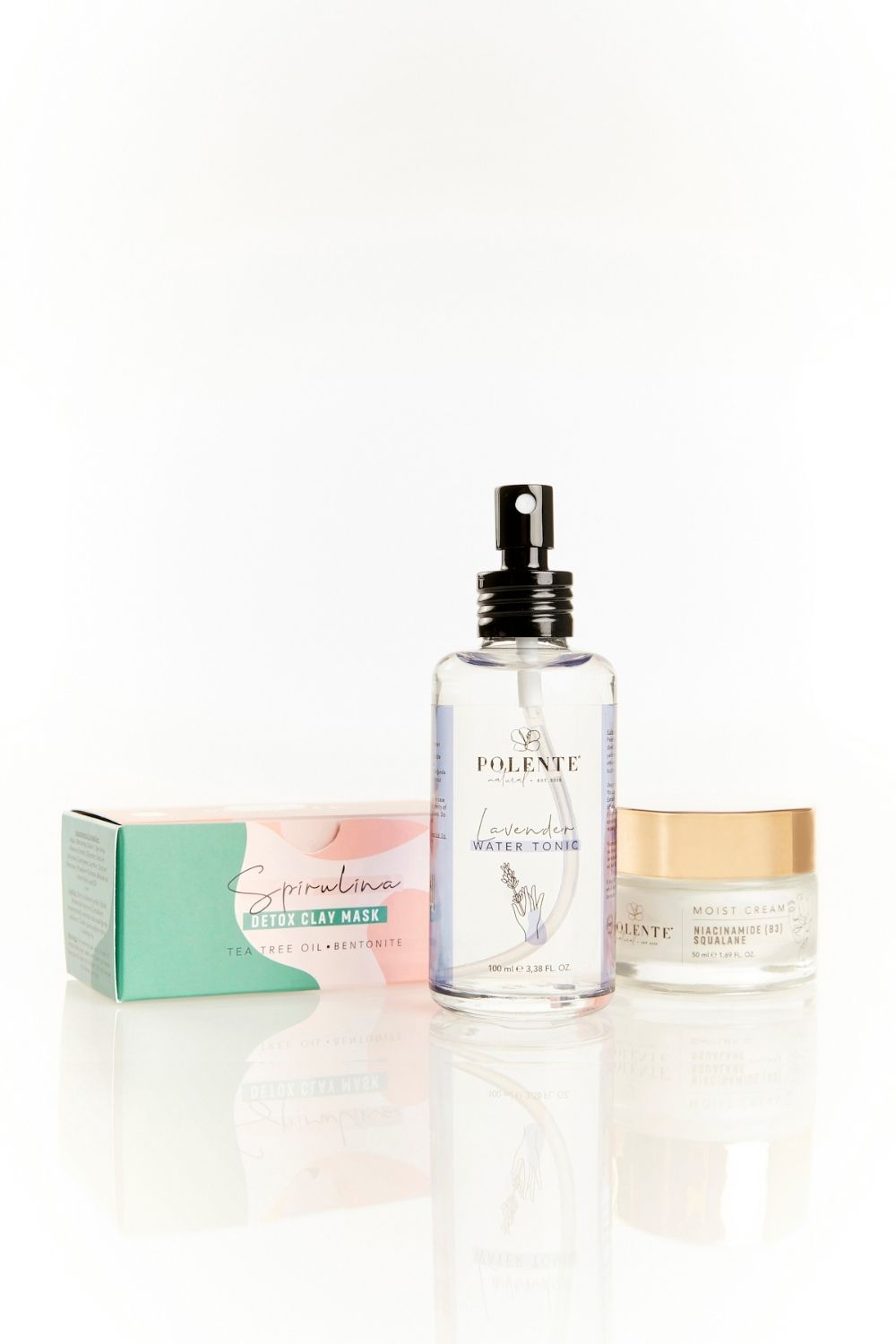 Campaign Sets
Pair text with an image to focus on your chosen product, collection, or blog post. Add details on availability, style, or even provide a review.
View Sets