Soothing Solid Shampoo / Anti-Dandruff
Regular price

186.00TL

Sale price

156.00TL
110 g
Hair Type: Dandruff Hair

Effect: Anti-Dandruff
Key Ingredients: Aloe Vera, Coconut Oil
Texture: Solid
Usage: Every Day
Polente Natural Soothing Solid Shampoo offers a natural and effective cleaning in every shower for dandruff problem. This specially formulated new generation solid shampoo starts a new era in your bathroom with its clean content and sustainable packaging!
This anti-dandruff solid shampoo, which has been formulated with the moisturizing and relaxing effect of Aloe Vera in the foreground, also carries the antibacterial feature of Coconut Oil in its content. In addition, the formula that combines modern anti-dandruff actives with natural ingredients provides effective hair and scalp care in every shower. Thanks to the squalene it contains, it moisturizes the scalp and hair strands and relaxes them. Its natural formula suitable for daily use is ready to take place in the care routine of dandruff hair as a wonderful natural and sustainable alternative!

Aloe Vera: It is a unique plant that has been used in hair and skin care for centuries with its intense moisturizing effect. Aloe Vera, which moisturizes the dry scalp without making it greasy, also has a relaxing effect on the scalp with dandruff with its anti-inflammatory properties.
Squalene: While it saturates the hair with moisture, it also moisturizes the scalp intensely. 

Coconut Oil: Thanks to its soothing feature, it calms the scalp with dandruff problem and provides moisture in a balanced way, as well as it is preferred because of its antibacterial properties.
Ingredients

Sodium Cocoyl Isethionate, Butyrospermum Parkii Butter, Theobroma Cacao Seed Butter, Aloe Barbadensis Leaf Juice, Cocus Nucifera Oil, Glycerin, Stearyl Alcohol, Coco Glucoside, Squalane, Hydrolyzed Wheat Protein, Clay, Panthenolate, Climbazole, Stearic Acid, Benzo Sodium , Potassium Sorbate, Perfume
Usage Suggestion

After wetting your solid shampoo, rub it on your wet hair 2-3 times and lather. After massaging your scalp with foam, rinse with plenty of water. It will be enough to apply your concentrated shampoo only once in each shower.
Frequently Asked Questions

1- What is solid shampoo?

Solid shampoos are sustainable and natural alternatives to traditional liquid shampoos. Solid shampoo is a concentrated product used to wash your hair, and it cleans the hair.

Unlike liquid shampoos, solid shampoos often reduce the use of plastic, only paper packaging is sufficient for solid shampoos. They also make a difference with their naturally sourced formulas, unlike liquid shampoos. Therefore, they are considered an environmentally friendly option.

Polente Natural solid shampoos are products that support human health, formulated with natural ingredients. They are produced using vegetable oils, glycerin, plant extracts and other natural ingredients. Solid shampoos are available in different types for normal, dry, oily or damaged hair.

2- What are the benefits of Relaxing Solid Shampoo for hair?

Polente Natural Soothing Solid Shampoo has many benefits for the hair. These are as follows:

- Anti-Dandruff Effect: Thanks to the anti-dandruff actives in the formula of the shampoo, it helps to reduce dandruff problems on the scalp.

- Moisturizing Effect: Thanks to its moisturizing ingredients such as Aloe vera and Squalene, it prevents dryness by moisturizing the scalp and hair strands and makes the hair more lively and shiny.

- Soothing Effect: Thanks to the soothing properties of coconut oil, it calms the scalp and reduces problems such as itching and irritation.

- Anti-bacterial Effect: The anti-bacterial property in coconut oil helps reduce bacteria on the scalp and promotes healthy hair growth.

- Natural and Sustainable: The natural ingredients and sustainable packaging of the shampoo provide the comfort of using an environmentally friendly product while providing natural care for the hair.

With all these benefits, Polente Natural Soothing Solid Shampoo is an ideal product for those who have dandruff problems and those who care about healthy hair care.


3- For which hair types is Soothing Solid Shampoo suitable?

Polente Natural Soothing Solid Shampoo is a product suitable for all hair types with dandruff problem. Thanks to its moisturizing ingredients such as Aloe vera and Squalene, it moisturizes and revitalizes the hair. Thanks to the anti-bacterial properties in coconut oil, it also helps reduce bacteria on the scalp and promotes healthy hair growth.

4- How to use Solid Shampoo?

You can apply your Solid Shampoo by following these steps:

- Wet your hair and your solid shampoo.

- After wetting your hair, apply the solid shampoo directly to your hair 2-3 times

- After foaming your solid shampoo, massage your scalp with your hands to ensure that the shampoo has a good effect.

- Rinse your hair with plenty of water and use conditioner/hair serum etc. as usual. practice your routines.


5- How to Store Solid Shampoo?

You can store your solid shampoo in a ventilated soap dispenser after use so that it can dry without being immersed in water. This will help your shampoo last longer.

You can easily carry your solid shampoo with you by putting it in a paper box on your travels.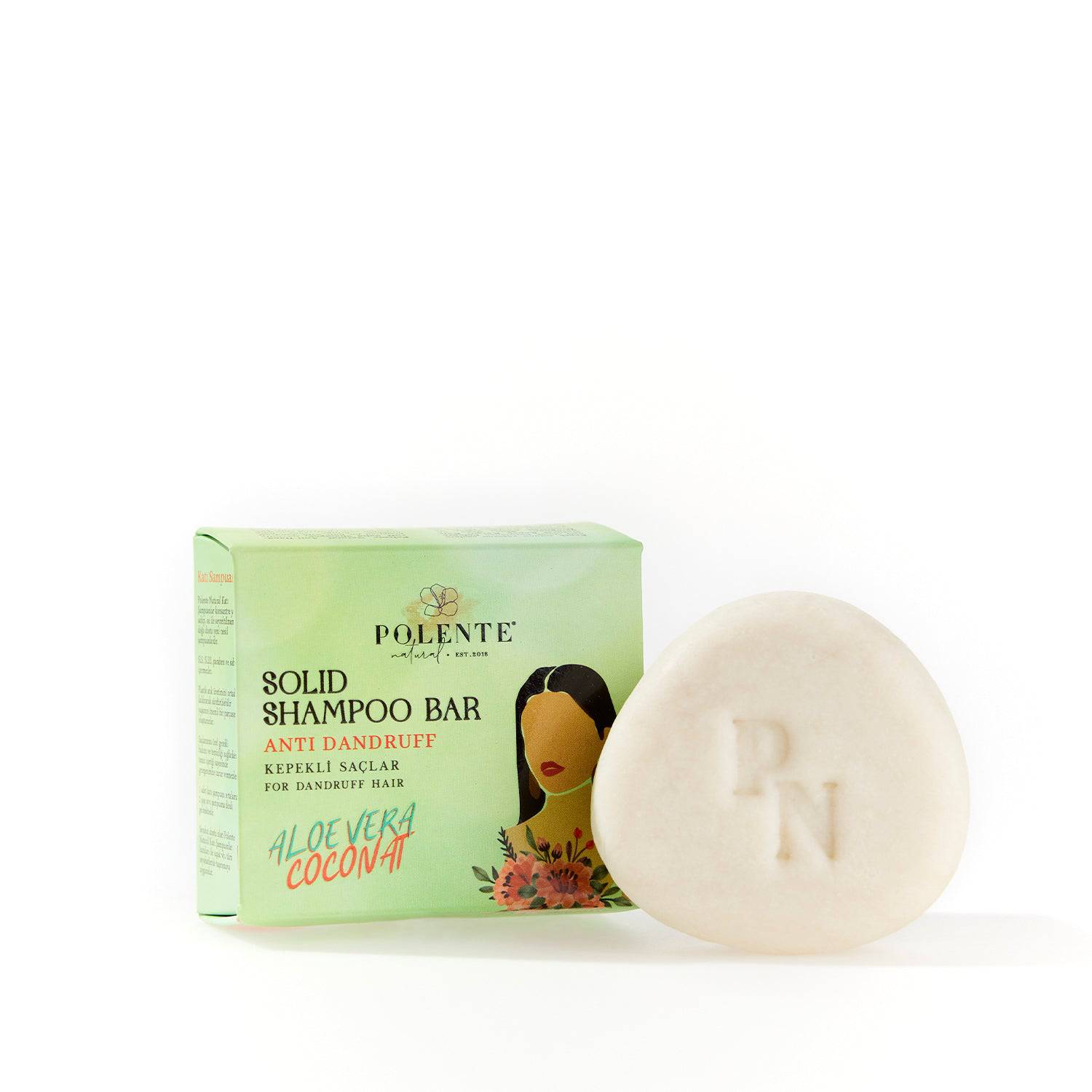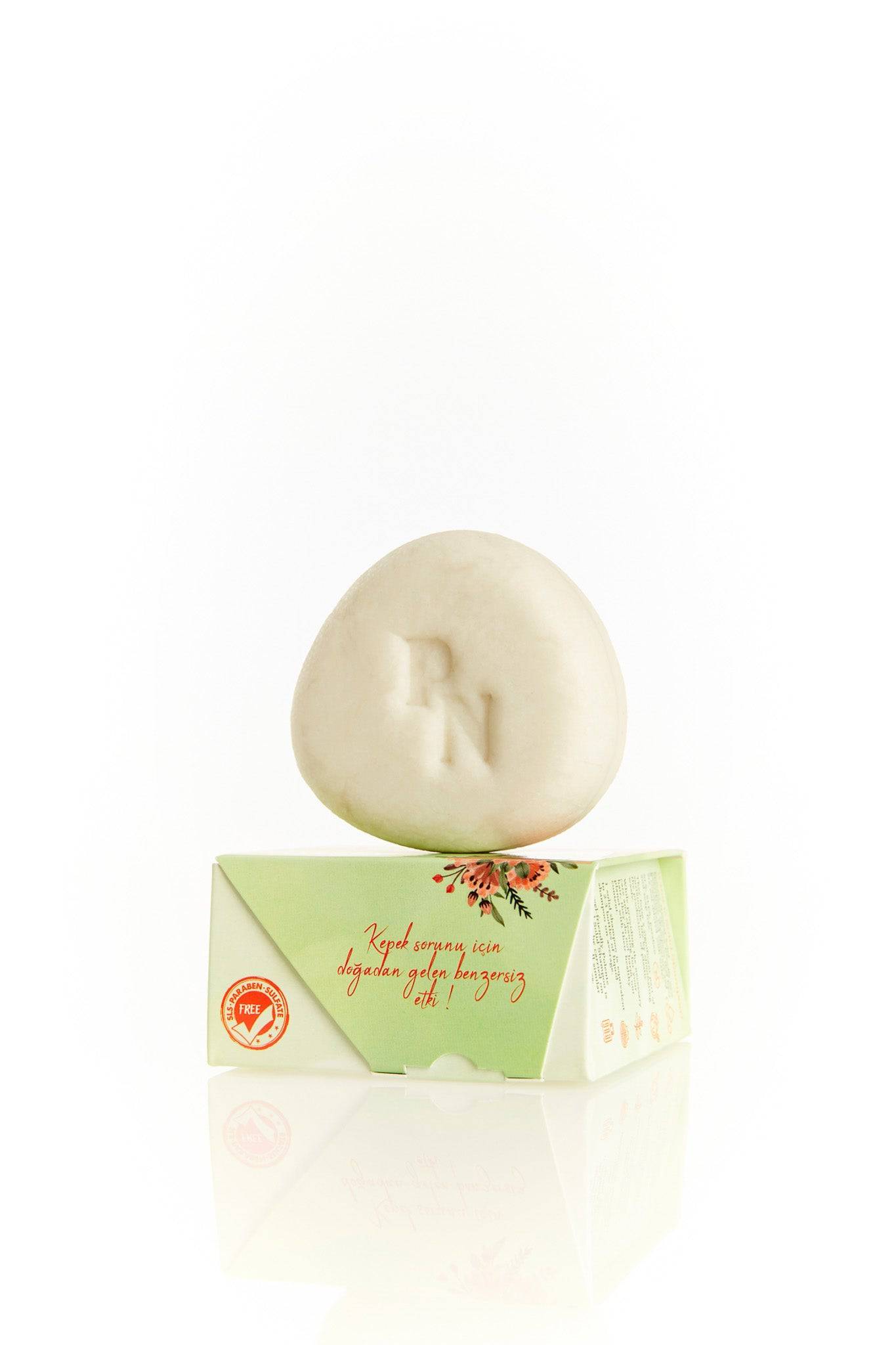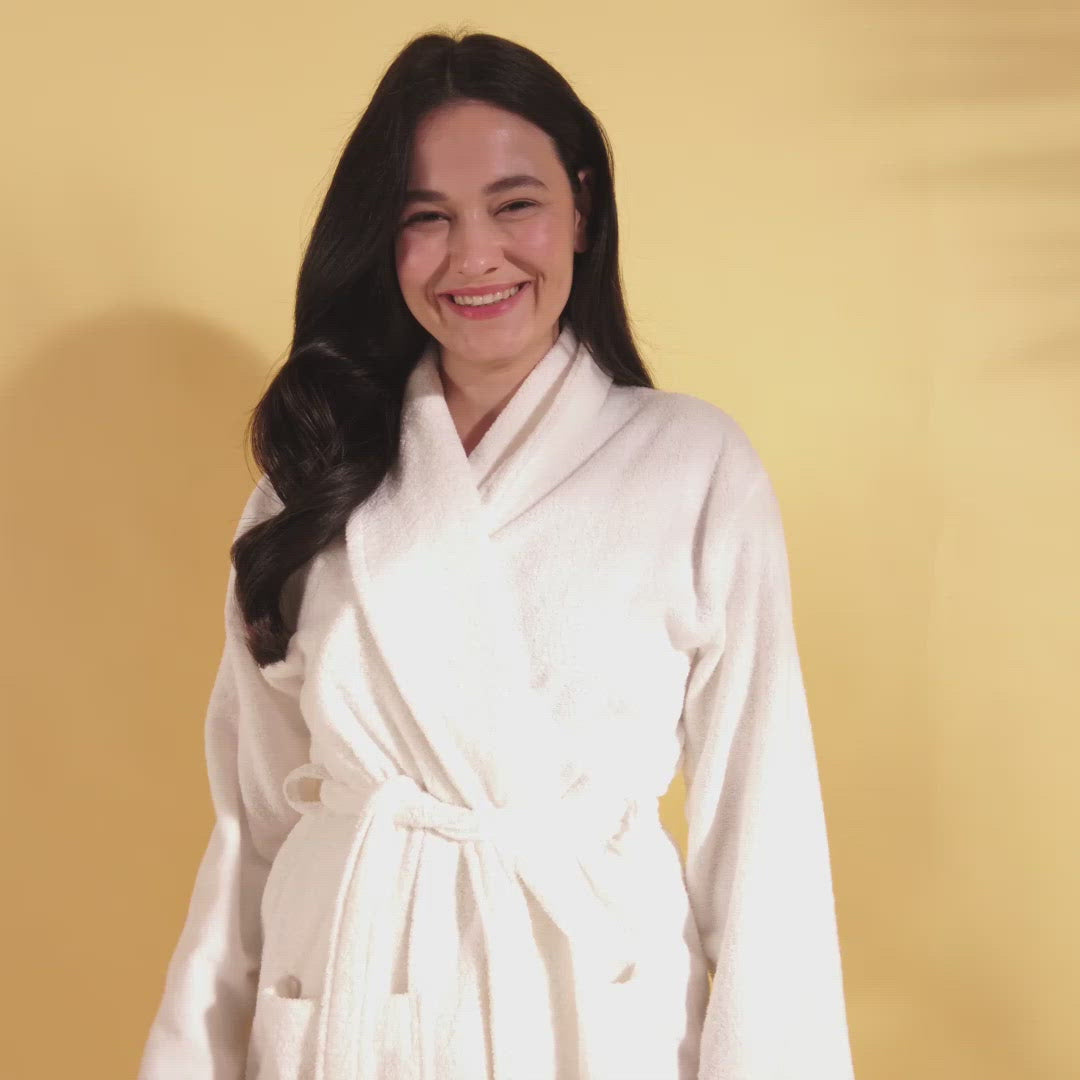 🔍 Examine the Product in Detail
Korktuğum gibi olmadı, saçlarıma çok iyi geldi
İlk defa katı şampuan kullanıyorum, saçlarımda sertlik olur mu diye tereddüt etmiştim ancak tam tersi saç derime çok iyi geldi, kokusuna zaten bayıldım, herkese tavsiye ederim böyle bir ürün ürettiği için polentenatural e teşekkür ediyorum
Kokusu yoğun ama herhangi bir kimyasal bu kokuyu sağlamıyor, içeriğinde doğal yağlar var. Rahatlıkla kullanabilirsiniz.
2 yıldır sadece katı şampuan kullanıyorum . Bu markada görüncede denemek istedim saçlarım kuru ve kepekli . Fiyat açısından buna geçmiştim sevdim beklentimi karşıladı 3. Siparişim bu fiyat açısından bundan devam edicem
yorumlarda yazdığı gibi saçımı kurutmadı gayet güzel temizledi kokusu güzel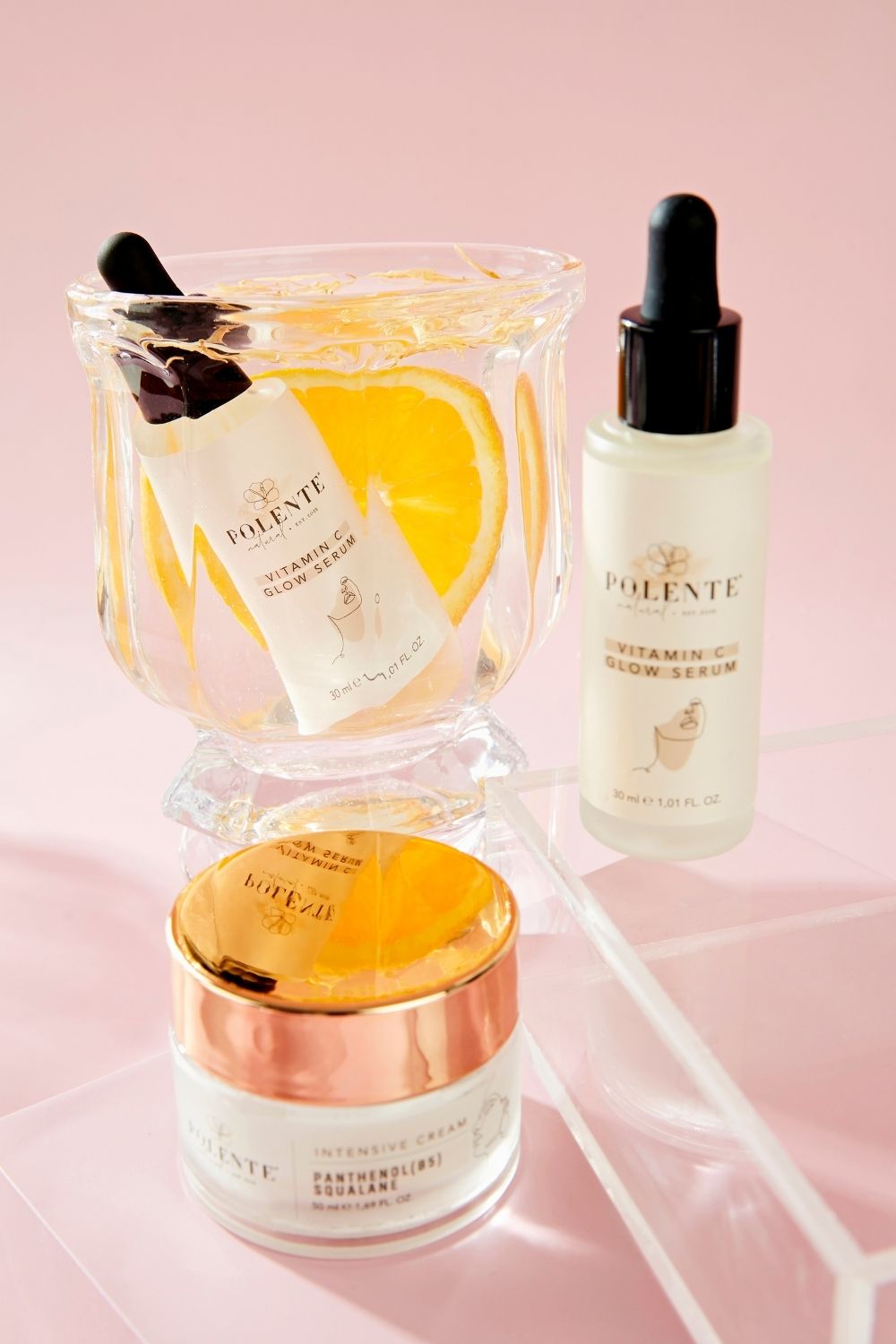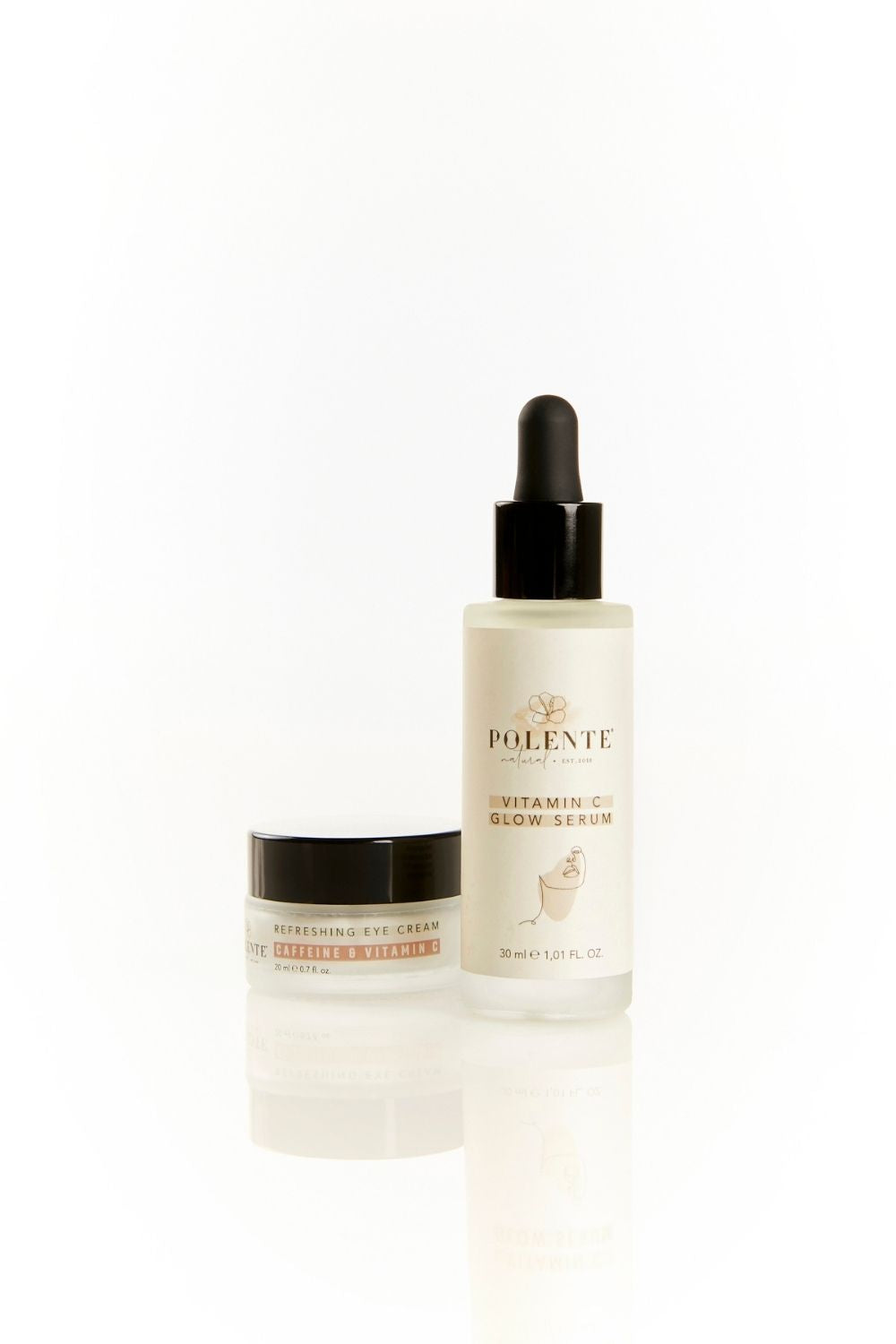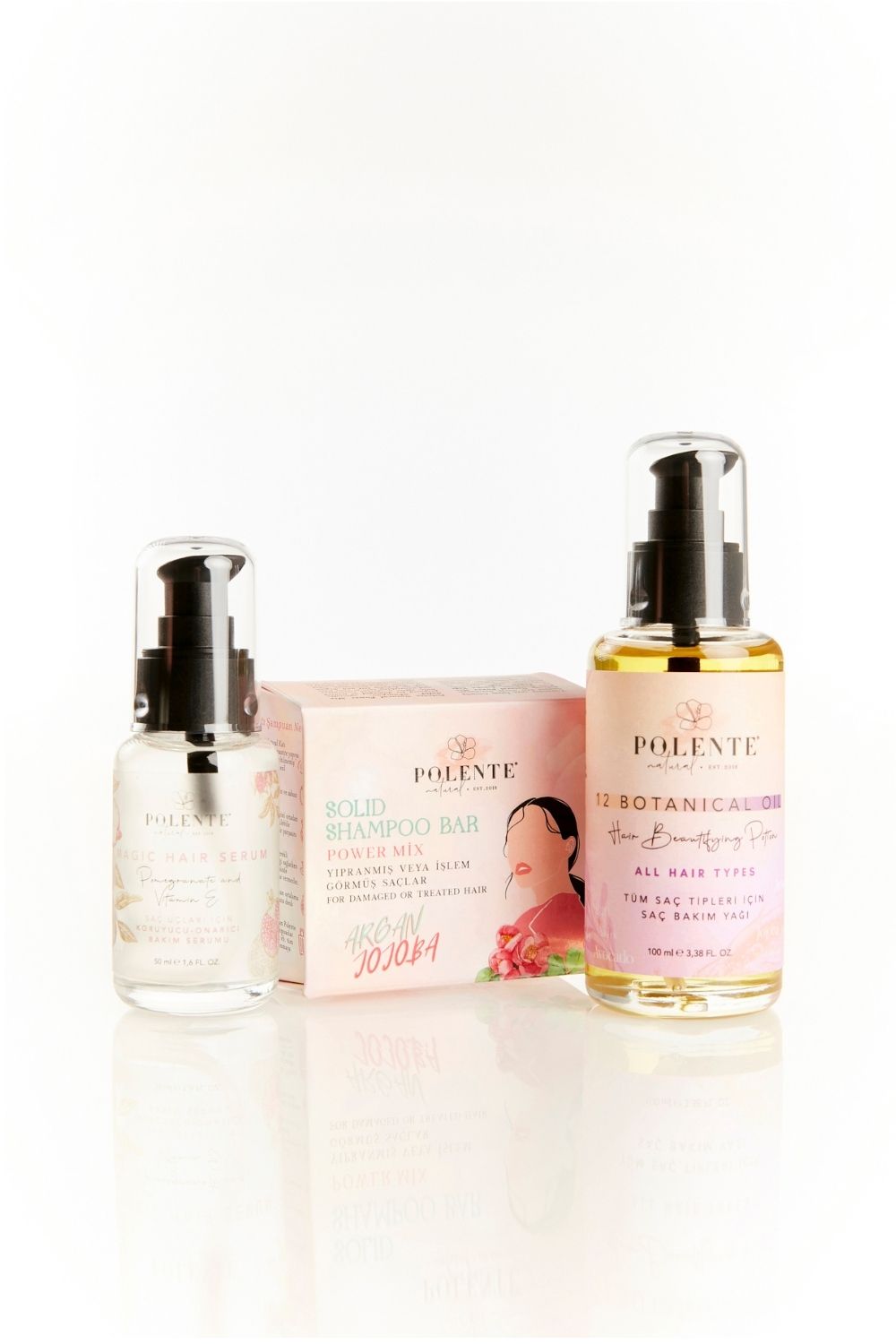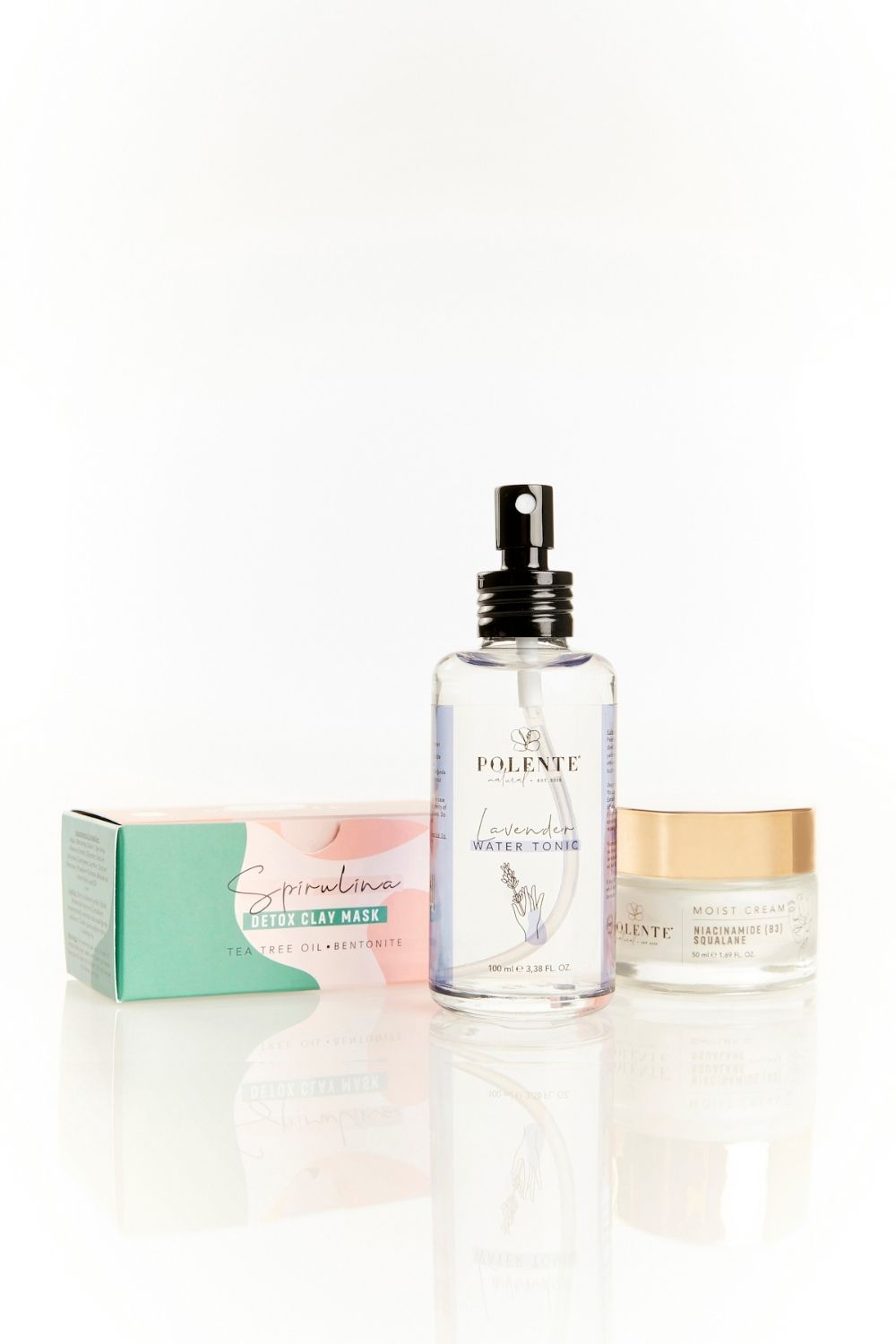 Campaign Sets
Pair text with an image to focus on your chosen product, collection, or blog post. Add details on availability, style, or even provide a review.
View Sets